Meet ICC's Executive Team Members
Founder and CEO
Anthony "Tony" Nuzio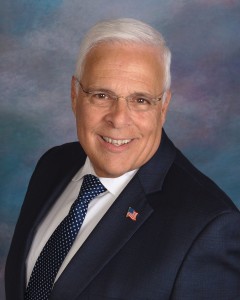 Tony Nuzio is Founder & CEO of ICC Logistics Services, Inc.  Since the company's founding in 1975, Tony and his team have been helping companies reduce shipping costs and optimize the spectrum of logistics spending.  Tony is also the Publisher & Editor-in-Chief of Logistics Strategies a popular monthly opt-in newsletter that reaches thousands around the world.   With over 45 years of logistics expertise, Tony is a passionate logistics educator who has taught at Nassau Community College, the US Merchant Marine Academy and BOCES of Nassau County.  In addition to higher education instruction, Tony has created logistics and transportation training programs for employees at several of the country's biggest companies including Cahners Publishing, La-Z-Boy Chair Company, PPG Industries and the IBM Corporation.  Considered a thought leader in the logistics industry, Tony has been published in several logistics and manufacturing industry publications including, Industry Week, Information Week and the Institute of Industrial Engineers.   Tony is also the former publisher and editor in chief of the Transport De Regulation Report.  Tony is a graduate of the Institute of Logistical Management and has held positions as a logistics professional for several organizations including Stauffer Chemical, Kennecott Copper and the Singer Company.
Chief Operating Officer
Laura Schwier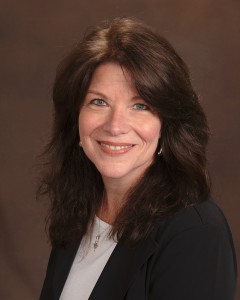 Laura Schwier is the Chief Operating Officer (COO) of ICC Logistics and has been with ICC since 1979. She has been an integral part of ICC's growth and continued success. During her tenure at ICC, Laura has performed almost every function of service the company provides which makes her uniquely qualified to run the daily operations of the firm.  Her industry knowledge and rate negotiation skills have resulted in tens of millions of dollars in savings for her clients over the years.  As a trusted advisor to ICC's clients on all transportation and logistics needs, Laura provides un-paralleled customer service that time and time again gets her recognized by her peers, clients and industry insiders.  With a background in finance and computer science, Laura is the brain child behind ICC's proprietary pre-audit and payment software as well as ICC's "Analytics" programming.  In addition, she created ICC's state-of- the-art parcel optimization analysis program that has yielded ICC's clients millions of dollars in savings. She is credited with creating important strategic alliances that led to the creation of ICC's comprehensive parcel audit program.  Laura also serves as assistant editor for ICC's popular opt-in newsletter, Logistics Strategies.
Chief Client Officer
Anthony Nuzio Jr.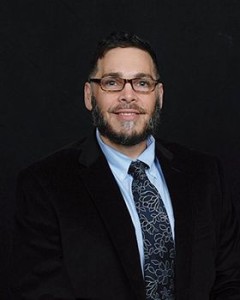 Anthony Nuzio Jr. is the Chief Client Officer (CCO) for ICC Logistics. Anthony is the central link between ICC's clients and the entire ICC team. He provides the comprehensive and authoritative view of the customer and creates corporate and customer strategy at the highest levels of the company. Anthony supports ICC's clients with any and all needs that may arise, as well as helps to develop a deep and lasting relationship with ICC's clients. Anthony helps enhance our strong, customer-centric culture with complete accountability and ownership at all levels of the company. He helps ICC's employees remain totally focused on driving customer value. He was an Auditor/Analyst for ICC for over 14 years before leaving the company to work in client relations for Mayflower Transit and United Van Lines in Wilmington, NC. In early 2016, Anthony agreed to come back to ICC and join the team, bringing with him decades of knowledge and skill in the logistics and transportation industry.
Senior Vice President
Oliver Nodjoumi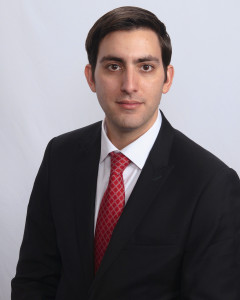 Oliver Nodjoumi is the Senior Vice President of ICC Logistics.  His responsibilities include business development and client support in Freight Carrier Benchmarking, Target Pricing and Contract Optimization.  With a background in finance and client services, Oliver is able to utilize his unique skill set to secure strategic alliances, develop and maintain client and industry relationships as well as provide important analyses and ongoing council regarding a variety of transportation and logistics needs to ICC's clients.  Prior to ICC, Oliver worked in client services for many notable financial organizations including UBS Investment Bank, Brown & Brown and Frank Crystal & Company.  Oliver has been instrumental in helping to secure several strategic alliances that have allowed ICC to expand its breadth and depth of services over the years.
Chief Technology Officer
Erman Eyuboglu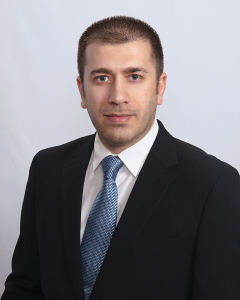 Erman Eyuboglu is ICC's Chief Technology Officer.  He has been instrumental in streamlining ICC's automation processes as well as perfecting and consistently improving ICC's proprietary software and programs to help support the ever-changing needs of its clients. Erman also works closely with ICC's team of skilled auditors and negotiators to make sure the processes they are using are the most advanced and comprehensive in the industry.  Prior to ICC, Erman was an IT Specialist at Arcelik AS, the largest appliance and electronics manufacturer in Turkey and Eastern Europe.  With degrees in both Information Technology and Computer Science, Erman is able to utilize his skills to help ICC work smarter, faster and better through the latest technological advancements.
Executive Controller
Colleen Guistino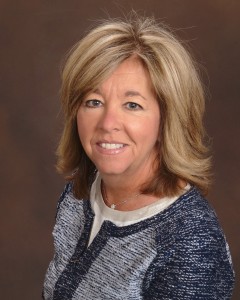 Colleen Guistino is the Executive Controller for ICC Logistics.  Colleen is instrumental in developing processes for all financial and reporting aspects of ICC.  Her responsibilities include managing all aspects of A/R, A/P and billing including invoicing and collections.  She is a whiz at preparing monthly financial and analysis reports for our clients and supporting our team with all financial matters. A graduate of Pace University with a degree in accounting, Colleen has been with ICC since 1997.  Prior to ICC, Colleen worked in accounting for Prudential Securities and Long Island Savings Bank.