International Supply Chain Management & Logistics Consulting Services
Improving International Shipping Rates
Your company's mission to grow globally has the potential to strain your logistics network. Freight forwarders and shipping brokers often have limitations in their ability to continually obtain the most competitive prices for your international shipments.
Only ICC Logistics Services has the power to optimize your supply chain strategy and reduce your international shipping costs.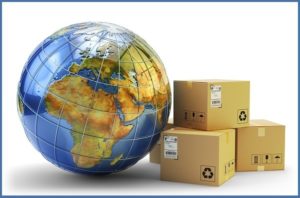 Our logistics consulting clients receive a comprehensive supply chain strategy for international ocean, air and ground transportation. Our partnership with numerous established international freight service providers allows us to benchmark our clients' global shipping rates, ensuring the lowest costs and the most beneficial contract terms.
Our manufacturing, distribution and retail clients recognize the power in ICC's global logistics consulting services.
Wherever in the world your business takes you, count on ICC to:
Evaluate your current transportation rates against industry benchmarks
Analyze your existing international shipping contracts
Support you in negotiating contracts for more favorable terms for all modes of transportation (air, truck and ocean)
Establish relationships with international service providers  who offer the most reliable service and  the best prices
Perform pre- and post-audits of international shipping  invoices  to make sure you pay for only the services you actually received
Optimize your supply chain network
It all adds up to lower transportation costs and better customer service.
If you're ready to learn how ICC's experience and partner network can lower your global shipping rates, call us at 516-822-1183.