Sustainability
At ICC, we believe that profitability and environmental responsibility are not mutually exclusive. In fact, by helping our clients achieve cost savings, we also contribute to their sustainability efforts.
---
Webster's Dictionary defines Sustainability as:
"Able to be used without being completely used up or destroyed;
Able to last or continue for a long time; Capable of being sustained;
Relating to a lifestyle involving the use of sustainable methods"
---
Less really is more
ICC optimizes your transportation operations, resulting in: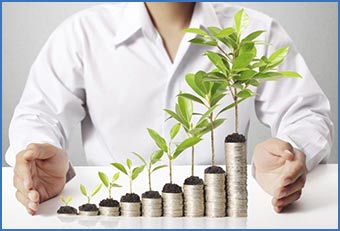 Lower fuel costs
Reduced packaging costs
Reduced transportation and logistics expenses
Increased profits
ICC's Three "R's" of Sustainable Shipping
Routing – Reliability – Reduction

Routing:
By ensuring that your company only works with trusted, sustainability-focused carriers, ICC will help you obtain more efficient routes, lower fuel consumption and reduced transit times.
Reliability:
ICC only endorses sustainability partners we trust. We rely on carriers and partners to deliver our client's products on time and in perfect condition – saving fuel, reducing transit times and eliminating claims.
Reduction:
ICC works with carriers who invoice and accept payments electronically, and who can track shipments online to reduce the amount of paper consumed during a transaction.
ICC works with our clients to reduce the number of carriers they utilize. This minimizes the amount of product handling and associated damage claims.
Fewer damaged products means more satisfied customers.