Logistics Consulting
Get inside info for the best contract terms and pricing
You've been in this business long enough to know you need contracts with your carriers, for without them, your rates can change from month to month, making your shipping costs unpredictable. A contract is the only way to control transportation expenses.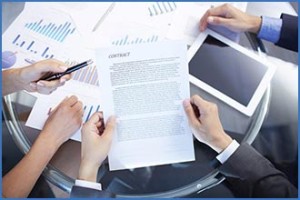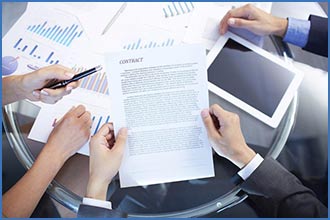 Much like the major airlines, transportation companies deliberately avoid pricing transparency. And just as two passengers on the same flight, in the same row likely were charged different airfares, identical shipments can get charged completely different rates.
The challenge is knowing what pricing elements are negotiable, and how those elements  vary with every carrier.
When it comes to contracts, even if you're a master negotiator the carriers have an edge. They know what incentives and discounts are available, and they're under no obligation to share that information with you.
ICC's Logistics Consulting Services puts the power back in your hands.
We benchmark your shipping costs and pricing terms against the best-in-class contracts, comparing your terms with those of companies of similar size and in similar  industries. You'll know exactly what rates and pricing terms you should expect to receive, and you'll get a long-term lock on those rates and terms.
ICC's proprietary database contains over 40 years of pricing information, covering virtually every modality, carrier and material shipped.  Simply give ICC 4-6 weeks of shipping invoices, along with your carrier contracts and/or pricing agreements, and we'll give you the tools to negotiate from a position of strength.
You'll get:
1.    An itemized list of guidelines, specifying exactly what terms you can negotiate.
2.    A comprehensive review of the carrier's proposed contract to make sure you're actually getting the best deal.
Not all logistics consulting firms have ICC's experience and relationships. With our strong strategic partner network we can also:
•    Analyze your packaging and recommend improvements
•    Perform 3PL services
•    Advise on warehouse/distribution site locations
•    Provide inventory services
•    Develop Logistics and distribution software solutions
Take control back from the carriers. Call us today at 516-822-1183 or contact us online and we'll show you how to minimize your shipping costs with ICC Logistics' Consulting Services.