ICC Partnership Program
The logistics industry is growing rapidly and steadily; no othe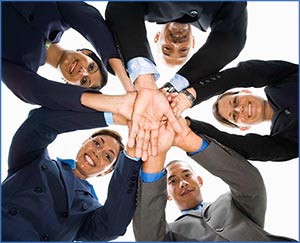 r economic sector is experiencing such tremendous growth. For this reason, ICC Logistics is also looking to partner with independent consultants and have them join our Partnership Program. This will allow both ICC and the independent consultant to offer services across ICC's platform as well as enable the independent consultant to reach a larger client base for both companies.
If you are interested in hearing more about ICC Logistics' Partnership Program please contact us at partnerships@icclogistics.com
Employment Opportunities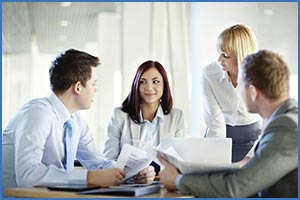 As businesses everywhere are looking to reduce costs and operate more efficiently, the demand for services provided by ICC Logistics continues to increase exponentially.
We are currently looking to expand our team with quality members who possess our core values of Integrity, Commitment, Competence and Respect for Others. (View ICC Job Openings Below)
Our team members assist our clients in improving their transportation and logistics operating efficiencies while significantly enhancing their bottom line results. We do all of this while delivering world class service.
If you are interested in joining our team and believe you are a good fit, please mail your resume and cover note to:
Director of Talent Acquisition
ICC Logistics Services, Inc.
960 South Broadway, Suite 110
Hicksville, NY 11801
Or by email to: DTA@ICCLogistics.com
Open Positions
ICC is an Equal Opportunity Employer with long standing success since 1975.
Previous experience in logistics is not always required.
Sales
We are currently seeking regional sales professionals for New York Metro, Atlanta and Chicago.
Regional Sales Representatives
Responsibilities
Service existing accounts and establish new accounts
Continually seek out cross selling opportunities
Collaborate with Marketing to create meaningful and effective sales presentations
Keep management informed through a variety of reporting metrics
Identify new markets and business opportunities
Operations
We are currently looking for professionals to fill the following positions at our Global Headquarters in Hicksville, New York.
Freight Bill Auditors
Responsibilities
Audit client freight bills ensuring rates, fees and terms are correct
File exception reports of errors and file claims to recover overcharges
Position requires exceptional attention to details and the ability to communicate directly with the client
Transportation, trucking industry experience is required
Must be a self- starter and have the ability to multi-task
Data Analytics Analysts
Responsibilities
Capability of culling through large elements of data to create meaningful reports for clients
Run various queries to determine how the data can best be utilized
Must be able to assess the quality and accuracy of specific data elements
Must have the ability to manipulate data to meet various client specific requirements
Must be able to relate the data to the client so that proper business decisions can be made